Replacing our installing a new driveway is no small task. Not only do you need a crew who knows what they're doing, but there are many materials to choose from, all with their own pros and cons. Here at Cornerstone Concrete we use fiber reinforced concrete, which we consider, the best material for your driveway. Learn more about why we completely switched from traditional rebar concrete driveways to fiber reinforced ones.

What is fiber reinforced concrete?
Fiber reinforced concrete is pretty much what it sounds like, it's concrete that has fibers added directly to the cement mix. Not to be confused with fiber mesh concrete which is concrete that has a mesh made of fibers embedded within it (typically netting). 
The fibers used to reinforce concrete can be made of a variety of materials, from steel to fiberglass to polypropylene. While each material offers slightly different functions, they all essentially do the same thing. They are added to concrete mix to be distributed throughout the concrete slab (in this case, driveway) to provide additional strength, durability, and ductility. The Cornerstone Concrete team uses macro synthetic fibers to replace traditional steel rebar grids and fiber mesh, and for good reasons.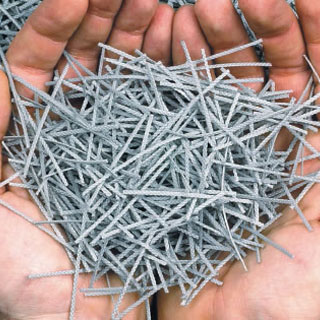 Benefits of Fiber Reinforcement
Durable and Long-Lasting
Fiber reinforced concrete is much stronger than traditional steel rebar concrete and can withstand heavy loads, extreme weather conditions, and everyday wear and tear, ensuring that your driveway lasts for years to come.
Less Maintenance Required
A fiber reinforced concrete driveway requires less maintenance compared to other types of driveways because the fibers are able to distribute any stress throughout the concrete, making it a cost-effective option for homeowners.
Reduced Cracking and Damage
Fiber reinforced concrete greatly reduces the likelihood of cracks forming in the driveway because fibers can be flexible, moving more with the concrete during thermal changes. There are also surrounding fibers there to help bridge that crack, saving you time and money on repairs. 
The durability, strength, and flexibility of fiber reinforced concrete goes unmatched for residential projects like your home's concrete driveway. Contact us to learn more about concrete driveways reinforced with fibers and get a free estimate on the cost of installation.
The Cornerstone Difference – Our Proven Concrete Driveway Installation Process
We have factorized the process of replacing and installing a new concrete driveway. Systematically, one crew at a time flows through the concrete installation process, performs their duties at an expert level and then moves on to the next driveway. Below, in chronological order are our five crews:
1. Tear Out Crew (Replacement)
With a bobcat and dump truck, we carefully tear out the existing driveway and dispose of the material at a local recycling station.
2. Set Up Crew
Set up forms per specifications, grade, and compact subsoil.
3. Pour Crew
Meet the local ready mix concrete truck(s) and pour the fresh concrete in a professional manner.
4. Cut and Clean Crew
Lay out and cut expansion cuts. Then clean up.
We used to also seal all of the concrete driveways we installed, but now we no longer need to. With the innovative practices adopted by Cornerstone Concrete, our driveways are stronger, last longer, look stunning, and don't need any sealing or ongoing maintenance. Learn more about the innovation that makes our company and our driveways stand out.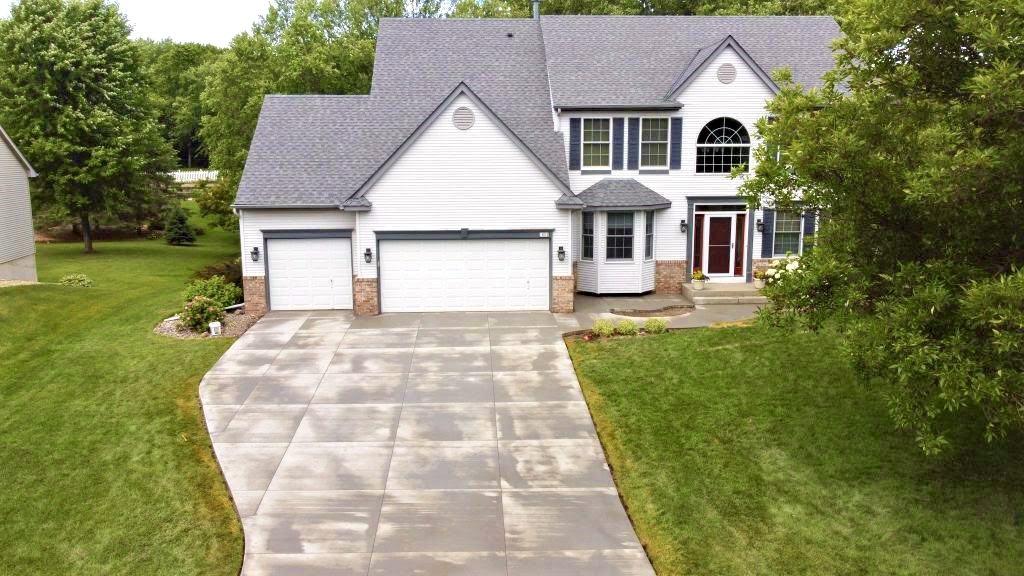 While there are many different types of fibers to reinforce concrete with, Macro Synthetic Fibers are our fibers of choice.
These little fibers mix right into the concrete mix, allowing for more strength to spread throughout the concrete slab; top to bottom left to right. They do not look like much but offer a stronger, longer-lasting concrete driveway that will crack less, even under adverse weather conditions, especially when you compare it to traditional rebar or steel-reinforced concrete. Learn more about our macro synthetic fiber reinforced concrete driveways from our new blog!

Frequently Asked Questions
Is fiber reinforced concrete worth it?
Fiber-reinforced concrete is definitely worth considering! It offers increased durability, enhanced strength, improved structural integrity, and reduced maintenance compared to traditional concrete. It provides crack and impact resistance and can withstand heavy loads and extreme conditions.
Fiber-reinforced concrete is versatile, cost-effective in the long run, and offers design flexibility. It simplifies construction and provides crack control. Overall, it is a valuable and worthwhile choice for your residential driveway.
What factors should I consider when choosing a contractor for fiber reinforced concrete driveway installation?
When choosing a contractor for a fiber-reinforced concrete driveway installation, consider the following factors:
Experience and expertise in fiber-reinforced concrete driveway installations.
Reputation and positive reviews from previous clients.
Proper licensing and insurance coverage.
Examples of past driveway projects and references.
Knowledge of different fiber types.
Clear communication and written contracts.
Pricing and value, not solely based on cost.
Warranty and after-sales support.
Considering these factors will help you select a reputable and qualified contractor for your driveway.
What happens if there is an issue with my fiber reinforced concrete driveway after installation?
We offer a warranty with all driveway contracts. Please submit a contact form or give us a call for specific information about our warranties.
Do you need rebar with fiber reinforced concrete?
In most cases, the use of rebar or steel is not required when using fiber-reinforced concrete. The fibers act as secondary reinforcement, providing enhanced crack resistance and tensile strength. However, in certain situations with specific design requirements or consistently extra heavy loads, a structural engineer may recommend the use of both fiber reinforcement and rebar (more often for commercial use). 
Explore Our Innovation Pillars
We incorporate innovative elements not only to our concrete, but also to our business. Our 3 big differentiators are:
Fiber Reinforcement
Fiber reinforced concrete is much stronger than traditional steel rebar concrete and can withstand heavy loads, extreme weather conditions, and everyday wear and tear, ensuring that your driveway lasts for years to come.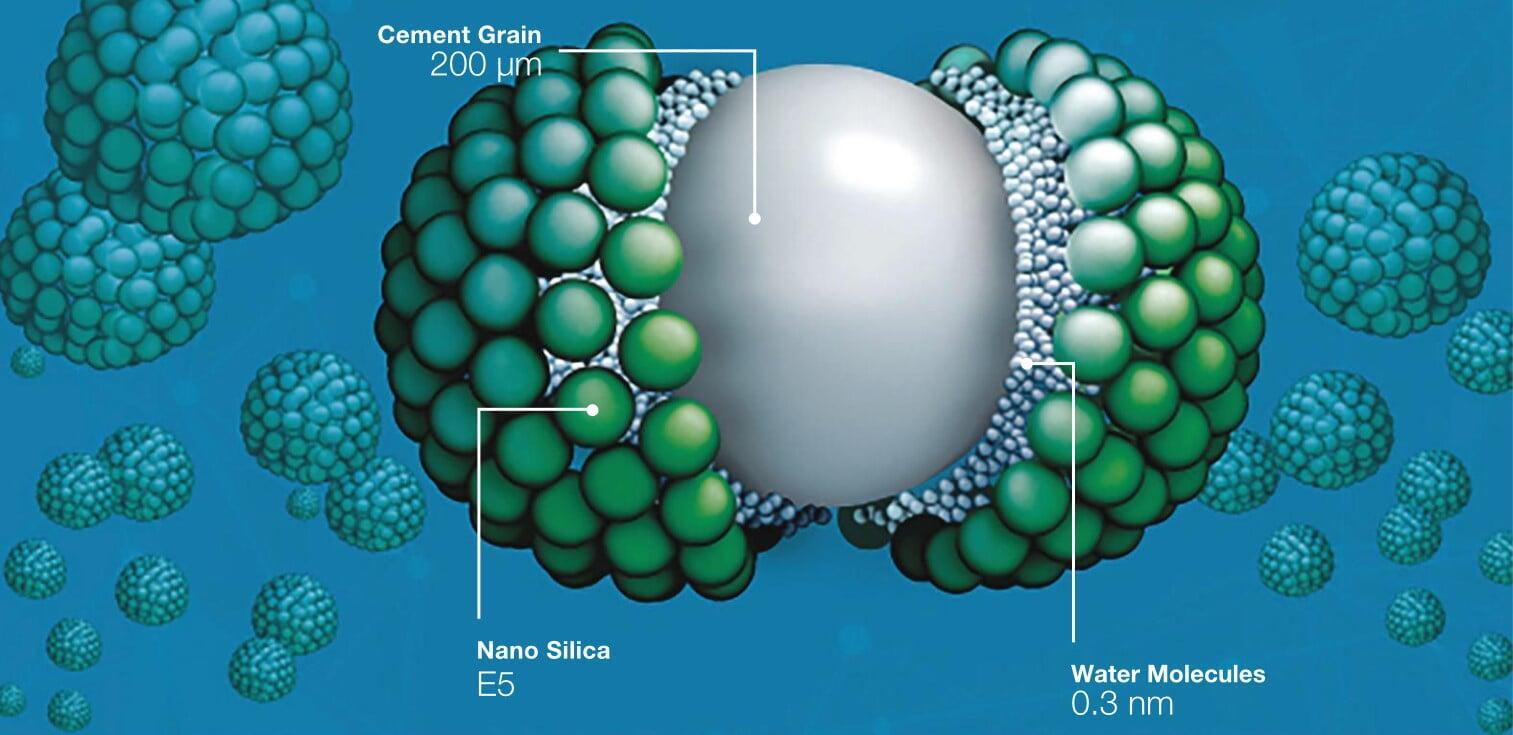 E5 Internal Cure
E5 is an additive that should be required for all concrete pouring projects. E5 hydrates concrete as it cures for a stronger, denser concrete with a better finish as the result. Not only that, E5 reduces cracking and shrinkage, making the concrete essentially indestructible. There is no need for sealing or ongoing maintenance with this additive!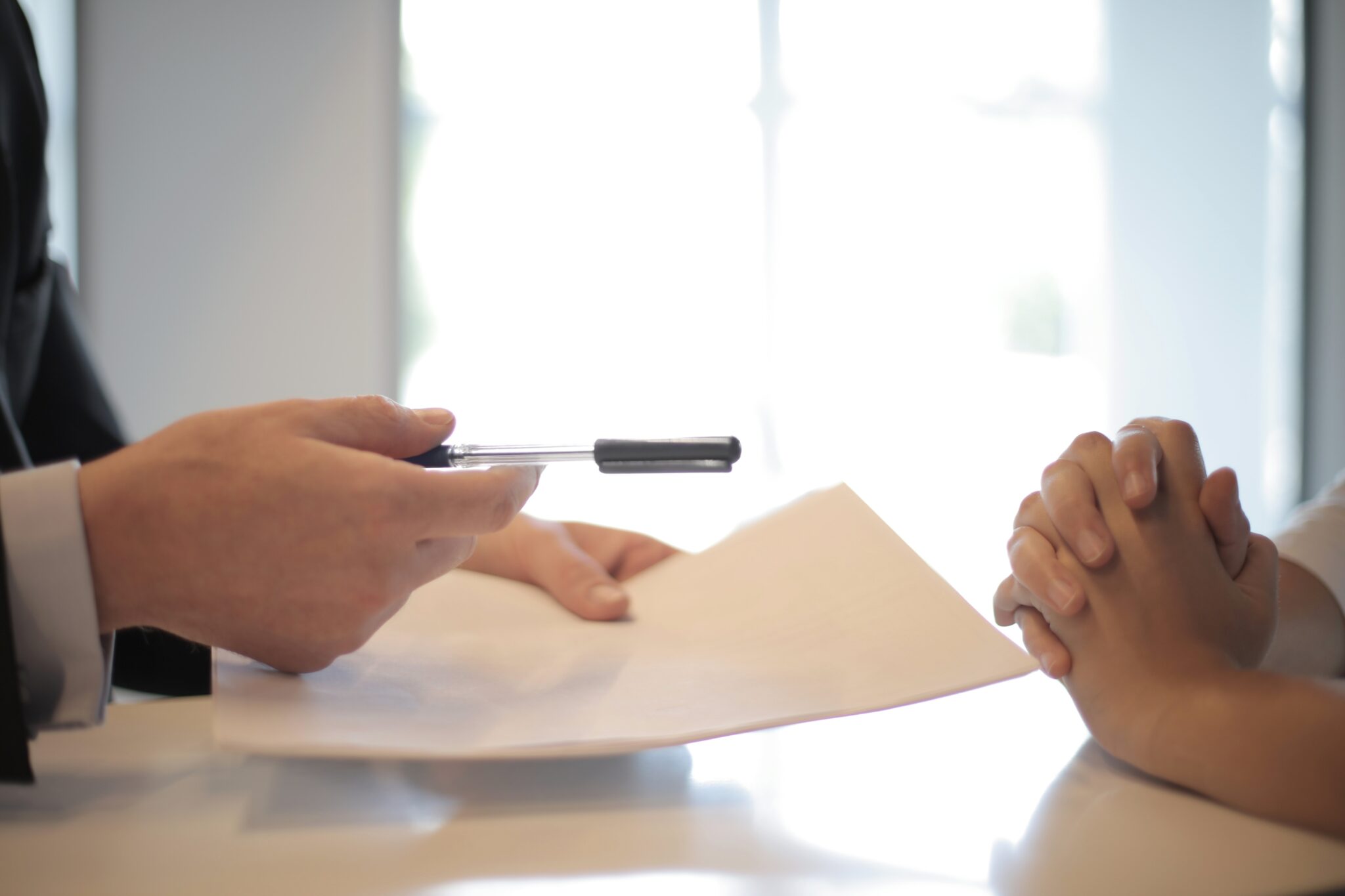 Financing Options
We understand how a beautiful new concrete driveway can affect the value of your home and your wallet. We have partnered with EnerBank to be sure you have financing options available for your home project. Invest in your home more easily with our partners at EnerBank.