Cornerstone Concrete LLC was formed in 1989. The company is the brainchild of John and Sheryl Lecy who had a vision of creating a company that would always deliver to the highest of standards. Nothing pleases them more than the satisfaction of a happy customer.
The business runs in the veins of the Lecy family and now the next generation of Lecy's, Sarah, Kyle, Chas and now baby sister Naomi, are also helping to make the business a success. The team is further complemented by friends and other team members, all of whom are a valuable asset to the company.
Excellent work, fair price. They only do driveways and sidewalks and they are great at it. I would recommend them without reservation. They replaced our relatively new driveway that was very poorly installed with a perfect one.
A Vision to Make People Smile
John Lecy actually started working with concrete some 7 years before founding Cornerstone Concrete. During his junior high school year, John found work in the summer with a concrete contractor. It was then that his passion for working with concrete developed, and he began to master his craft. John continued working with concrete in the summers over the years which helped him to come to the realization that his calling was to be working outside with his hands. By the time Cornerstone Concrete was founded, John had already perfected the art of mixing and laying concrete. This helped the company to provide concrete driveway services at a level of expertise that is unmatched.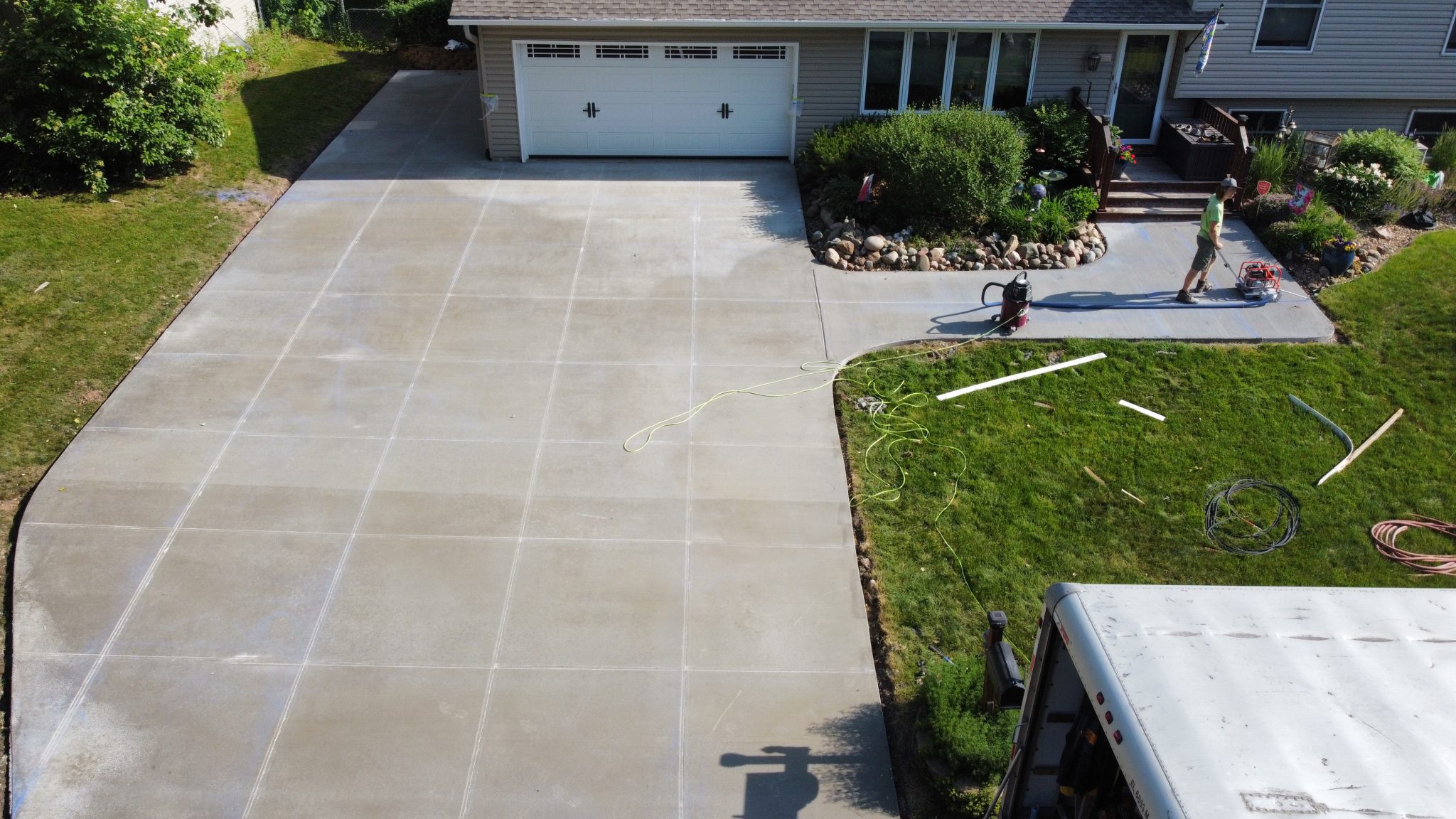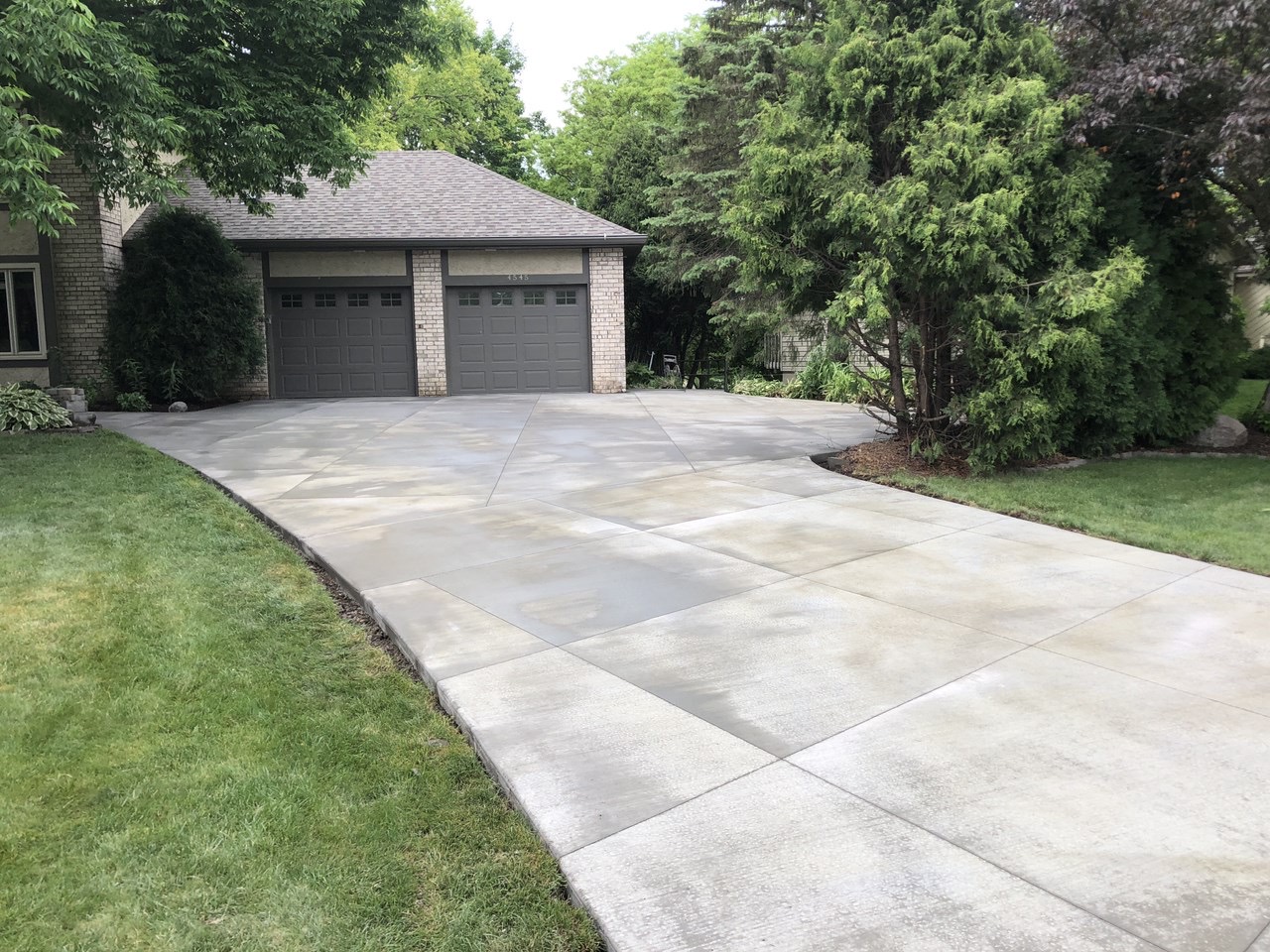 We're the Driveway Experts
With our years of experience, we know how to lay a concrete driveway that will look great and last for a long time. But we also know that we are serving people. We want you to be delighted with unmatched professionalism and quality of service. We strive to be professional, courteous, and honest in all our dealings. From start to finish, we want a smile on your face!
Wisconsin and Minnesota's cold climate can be very harsh on driveways, causing them to crack and become damaged in other ways. This can lead to costly repairs and replacements, even on some newly laid driveways. Concrete is very durable, though, and when laid properly it can resist even the harshest of winters. John recognized this need for durability and decided that he would focus on concrete driveways and concrete driveways only. John and the rest of the team at Cornerstone Concrete are true experts when it comes to concrete driveways, ready to answer any questions you have.
Cornerstone Concrete is growing and thriving, and for very good reasons. Our know-how and experience of working with concrete allow us to provide driveways that will be with you for many years to come. What's more is that the team here can also provide aesthetic appeal as well as functionality.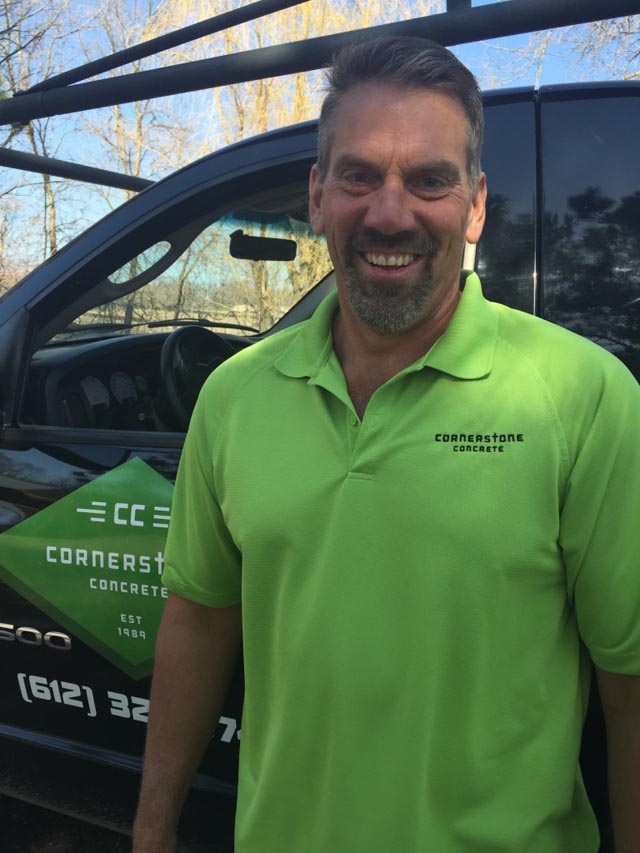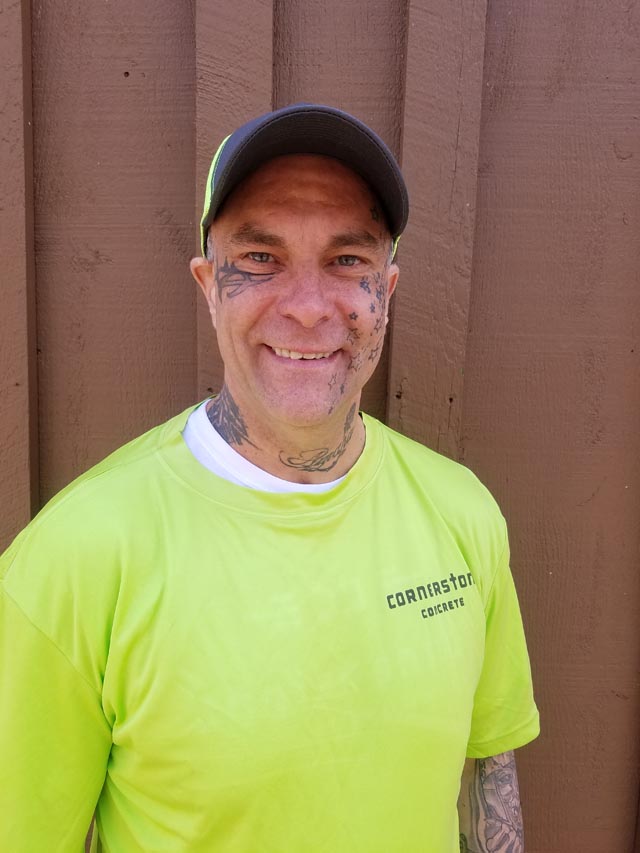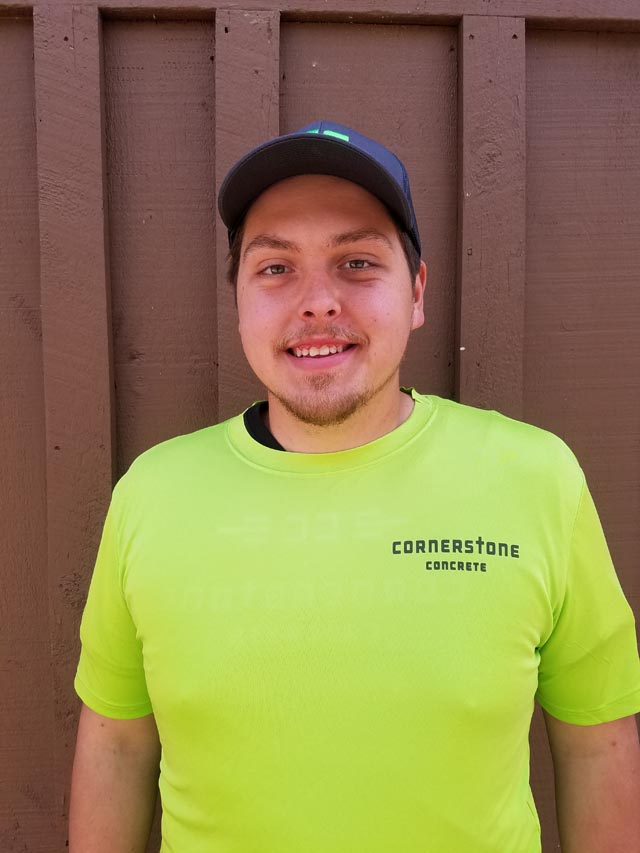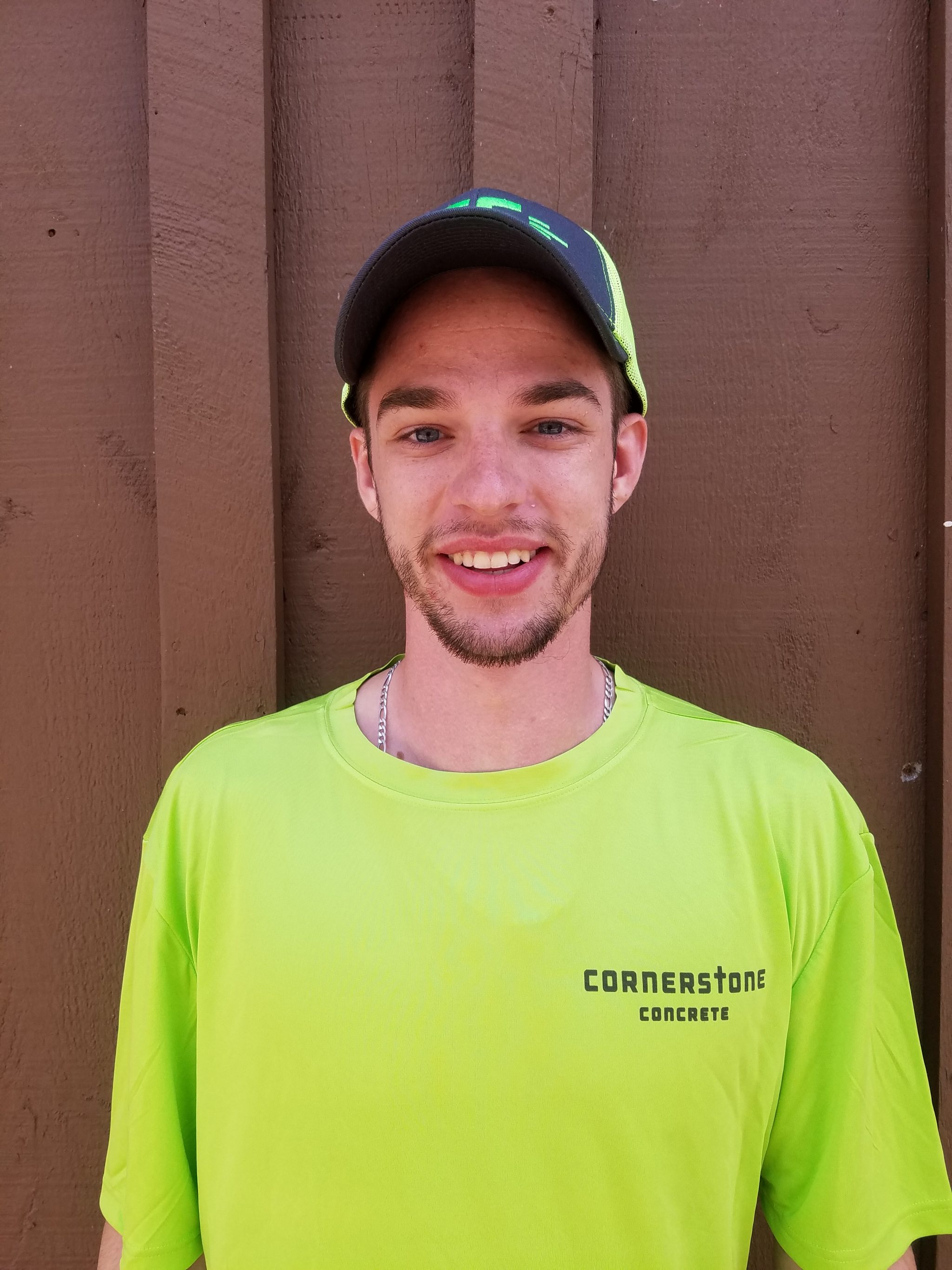 David Moy
Tear Out Foreman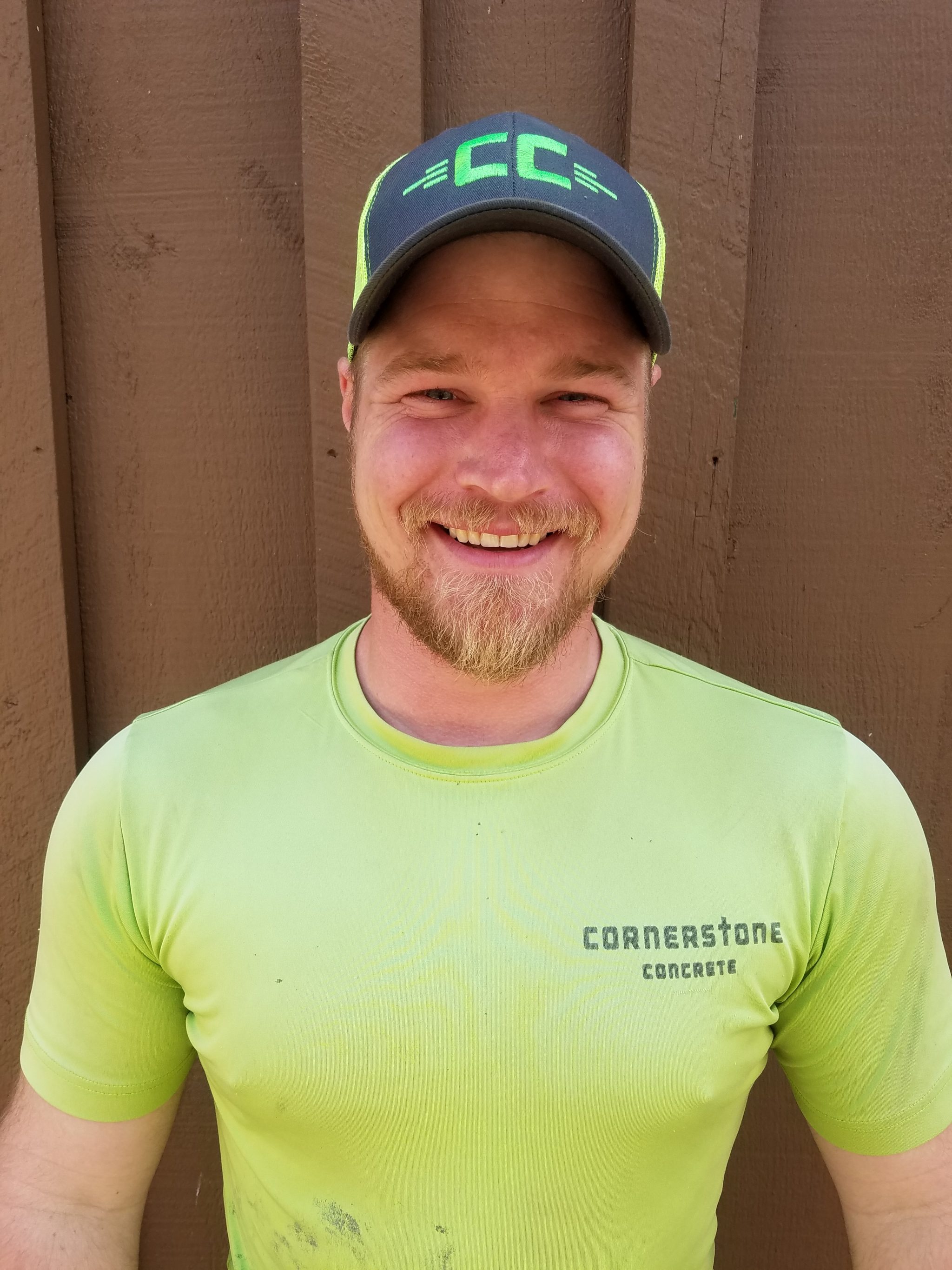 Levi Breeggemann
Trainer & Warranty Manager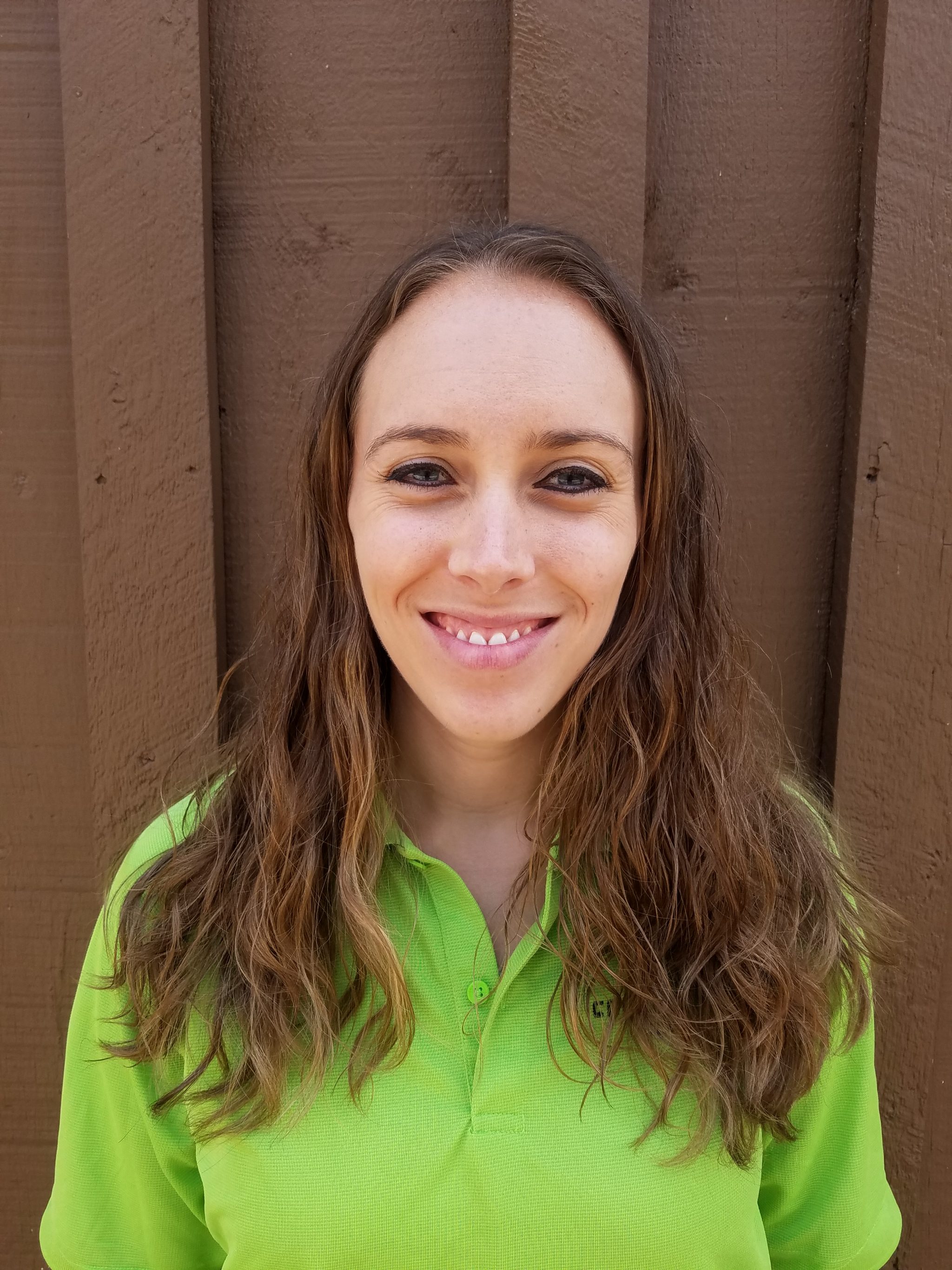 We Work Hard and Play Hard!
Looking to build a new concrete driveway?
You have come to the right place for your concrete driveway needs. Whether you need your current concrete or cement driveway removed or a new one installed, the concrete driveway experts are here to help!
Contact us today to get your dream driveway project started.