Do you need a driveway installed, or maybe your existing one needs replacing?
Our concrete driveway installers are here to help!

Working with Cornerstone to get our old asphalt driveway torn up, and our new concrete driveway installed, was great! Their quote was competitive. Their service was fantastic. The quality and result are great. We went with them after a family member had and after gathering a few quotes and we're glad we did.
The Cornerstone Difference – Our Proven Concrete Driveway Installation Process
We have factorized the process of replacing and installing a new concrete driveway. Systematically, one crew at a time flows through the concrete installation process, performs their duties at an expert level and then moves on to the next driveway. Below, in chronological order are our five crews:
1. Tear Out Crew (Replacement)
With a bobcat and dump truck, we carefully tear out the existing driveway and dispose of the material at a local recycling station.
2. Set Up Crew
Set up forms per specifications, grade, and compact subsoil.
3. Pour Crew
Meet the local ready mix concrete truck(s) and pour the fresh concrete in a professional manner.
4. Cut and Clean Crew
Lay out and cut expansion cuts. Then clean up.
We used to also seal all of the concrete driveways we installed, but now we no longer need to. With the innovative practices adopted by Cornerstone Concrete, our driveways are stronger, last longer, look stunning, and don't need any sealing or ongoing maintenance. Learn more about the innovation that makes our company and our driveways stand out. 

"FROM START TO FINISH, (steps 1-4)…WE WILL HAVE YOUR JOB DONE IN 5 DAYS."
*Weather permitting and with the exception of 1,200+ sqft
Are you ready to get your concrete driveway installed?
Request an estimate today!
Concrete Driveway Materials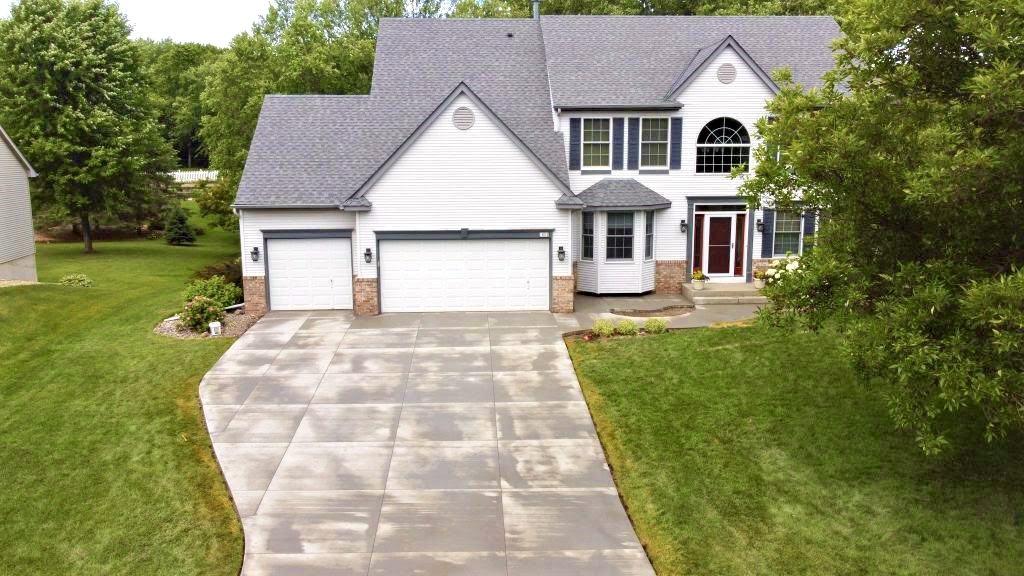 What About Cement?
Concrete is a great long-term investment because it lasts the longest, but what about cement? Cement and concrete are often used interchangeably, but they are indeed different. Cement is actually one of the main ingredients in concrete. Cement acts as the binding agent to help make the concrete stronger. It is because of cement that concrete driveways outlast other types of driveways. If you would like to learn more about the difference between concrete and cement, check out our blog.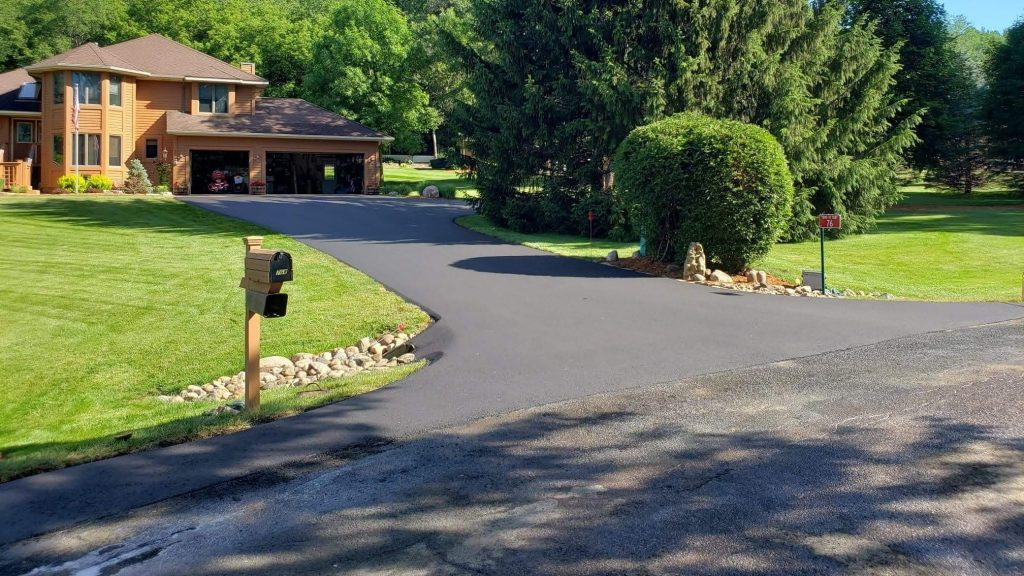 What About Asphalt?
Overall, a driveway is a large expense, whether you choose concrete or asphalt. While there is no clear winner between the two popular materials, the decision comes down to you and the needs of your home. It is important to consider factors like durability, appearance, and many more. Of course, while we believe most homeowners would benefit from a concrete driveway, there are circumstances when asphalt may be a good option for you. Learn more from our blog.
Having decades of experience installing and replacing concrete, we have seen what can happen with a poorly poured driveway. That's why we are dedicated to pouring strong driveways that will last through the harsh Minnesota winters and humid summers. Not only does performance matter, sustainability matters. So we partnered with Holcim. Holcim's (our) concrete is validated by the Science Based Targets initiative (SBTi) as a sustainable material to support the climate.
Holcim's sustainability approach encompasses four crucial pillars: climate, circular economy, nature, and people. With ambitious net-zero emissions targets supported by rigorous scientific methods and circular economy principles.
In line with their nature-positive initiatives, Holcim follows science-based targets to protect biodiversity and preserve water resources. Holcim's transparency in sustainability reporting, top ESG rankings, and prestigious CDP double "A" ranking for Climate and Water further enhance their trustworthiness.
Together, Cornerstone Concrete and Holcim exemplify a holistic sustainability approach in our supplier relationship.
There's a Stonger Material in Town: Fiber Reinforced Concrete
Macro Synthetic Fibers are the newest, and now strongest, material available for concrete. Over the past decade, engineers have been looking for a different concrete reinforcement material that would be stronger, more affordable, and less labor-intensive. Fibers were the answer! These little fibers mix right into the concrete mix, allowing for more strength to spread throughout the concrete slab These little fibers do not look like much but offer a stronger, longer-lasting concrete driveway that will crack less, even under adverse weather conditions, like those harsh Minnesota and Wisconsin winters! Learn more about why we use fiber reinforced concrete and dive deeper into why we specifically use macro synthetic fibers!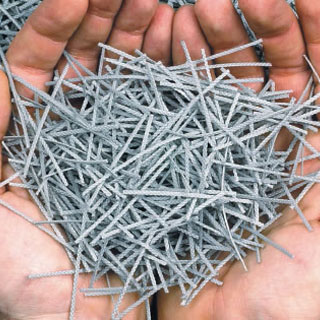 Macro Synthetic Fibers are revolutionizing the concrete driveway industry by helping concrete last longer and stand up stronger. Of course, we are going to recommend our MSF concrete driveways to anyone looking to install a new driveway, but why should you choose concrete at all?
Ready for the Residential Concrete Driveway Experts to Come to You?
While we would love to pour concrete driveways all over the country, unfortunately, our trucks and crews can't travel too far away.
The Cornerstone Concrete business started in St. Paul, Minnesota, and has since expanded to Wisconsin. Check out our local service areas to see if we can bring our crews out to you.
Do you have specific questions about your project?
Contact us to learn more!