We are the Concrete Driveway Experts

Truly being an expert in any field requires specialty and lots of experience. We do concrete driveway installation and replacement. That's all.
Cornerstone Concrete was established in 1989 with the intent of being the residential concrete driveway contractor that puts a smile on each and every customer's face as we walk them through their concrete driveway projects. Our attention to detail and superior customer service make us stand out from the rest.
Why Install a Concrete Driveway?
What are the benefits of concrete?
In your research, you'll see you have several options available such as asphalt, gravel, cement, and concrete. Each material has its own pros and cons, but perhaps the most popular of all is concrete, and for very good reasons.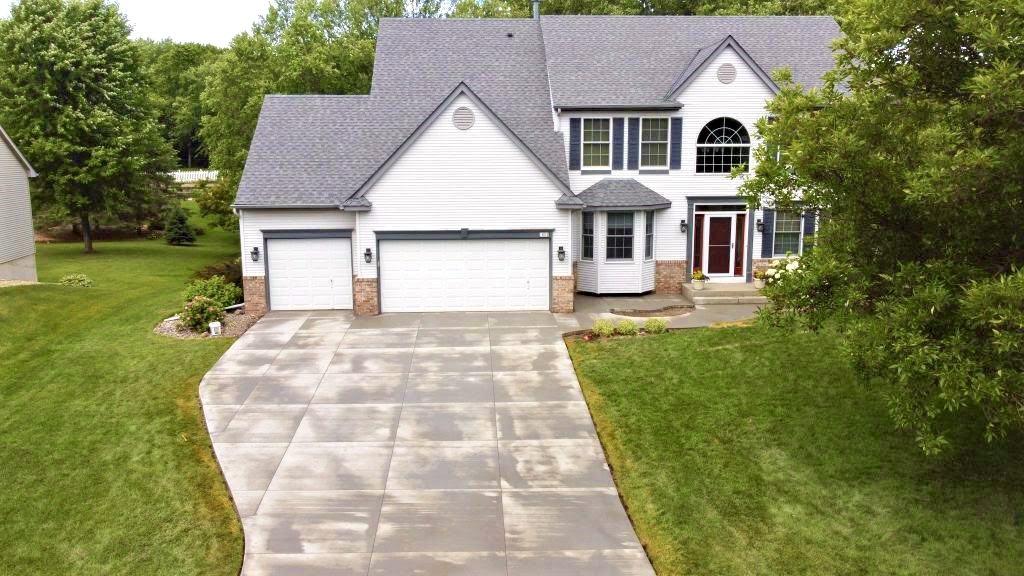 Don't Only Trust Us, Trust Our Customers

Working with Cornerstone to get our old asphalt driveway torn up, and our new concrete driveway installed, was great! Their quote was competitive. Their service was fantastic. The quality and result are great. We went with them after a family member had and after gathering a few quotes and we're glad we did.
Excellent service and follow-up.
I can't say enough about what a great experience I had with this company. They responded to my phone calls / questions super fast. Everyone involved in the project was so friendly and courteous. Working with them has restored my faith in working with service people again!! Do what you say you will do! Thank you Cornerstone Concrete!
Cheryl Plozizka
2022-08-17
Cornerstone Concrete is far and away the most competent and professional trade company we have worked with in many years. Their crews were always on time. One member of the crew introduced themselves each day and explained what was planned for the day, how long it would take and what would happen next during our project. Our new driveway, carport and sidewalk areas look amazing-better than we ever imagined. Thanks Cornerstone crews!
Michael Critchley
2022-08-04
I highly recommend Cornerstone Concrete. They did an excellent job on our new driveway. All the new driveways in our association look great! All CS representatives were very professional and very nice. I would give them a 15 on a scale of 1-10.
We had our driveway and sidewalk replaced by Cornerstone Concrete. We are very happy with the results. We had six companies bid on the project and the costs varied widely between bids. The Cornerstone bid was reasonable and they offered a number of financing options that we took advantage of. The tear out and installation process was very smooth. They have young crews but the supervisors are skilled and experienced. Communication was great except for one email we didn't get reply to. They provide an app on your phone that allows you to track the work schedule and follow-up. I strongly recommend Cornerstone.
Fidget Spinner Club
2022-07-26
We used Cornerstone Concrete to remove our asphalt drive and put in a new concreted driveway and we could not be any happier with the work that was performed. The work was done on time as promised and we have already had several neighbors comment on how nice it is and asked for their contact information. We highly recommend them for anyone that is looking.
We are more than happy with Cornerstone Concrete of Lake Elmo. We had the existing asphalt entrance walkway and driveway removed and replaced with 4500psi of fiber reinforced concrete. The crew members were friendly, patient, took time to listen to us and answer our questions. They have different crew for demolishing, forming, pouring, cutting and landscaping. Each person on the crew has specific task to do and do it very efficiently. Kyle gave us a very competitive price for our project too. Of course nothing is 100% perfect in this world. I only have a couple of things that prevents me from giving a perfect rating to Cornerstone Concrete. 1. The forming of the entrance walkway was slightly different in shape and location than the original and was not formed deep enough for the 5" of concrete that we have ordered. However, they did make a partial refund for pouring 4" instead of 5". Because the sidewalk was formed closer to existing landscape and that area has become smaller, I had to redesign that area to fit the plants. That was no big deal. 2. Right after cutting, we noticed a hairline crack on the walkway. We called Kendall (operations manager) and he came by on the same day to inspect the entire walkway and driveway. No issue was discovered in any other places. Since it is only a hairline crack currently and should not impact on its overall structure. We were told that they will replace that section if it develops into an issue in the future. The nice thing about Cornerstone Concrete is they have very good warranty on their works that stated in the contract. Kendall is the operations manager you want to work with who is prompt, responsive, and easy to work with. Finding good contractor is difficult and I am happy to say that I have found the right company for the project.
Cornerstone Concrete was very easy to work with. They were able to give us a nice driveway despite having to change the initial design due to permit issues. I would recommend them to all my family and friends.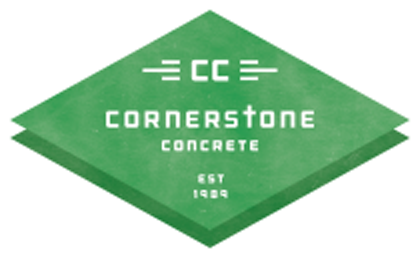 BECAUSE HE FIRST LOVED US
Ready for the Residential Concrete Driveway Experts to Come to You?
While we would love to pour concrete driveways all over the country, unfortunately, our trucks and crews can't travel too far away. 
The Cornerstone Concrete business started in St. Paul, Minnesota, and has since expanded to Wisconsin. Check out our local service areas to see if we can bring our crews out to you.
Looking to build a new concrete driveway?
You have come to the right place for your concrete driveway needs. Whether you need your current concrete or cement driveway removed or a new one installed, the concrete driveway experts are here to help!
Contact us today to get your dream driveway project started.